You Don't Have to Take Our Word for It!

Here's what some of our satisfied customers have to say about Jud's Best: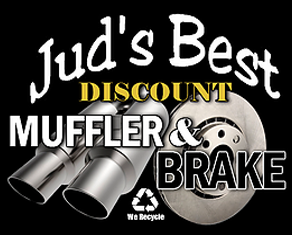 04/21/2023
I absolutely love the service. I've taken my car a few times and always leave pleased with their work and prices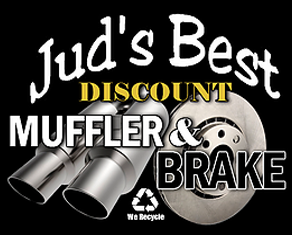 04/15/2023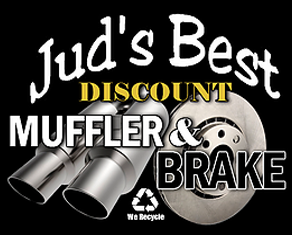 04/07/2023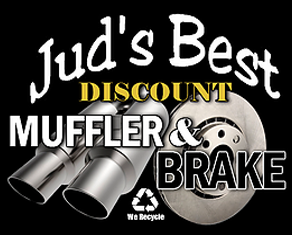 Undercar Services
, near
Medina, OH
01/04/2023
Took my car into the Medina shop at the time of my appointment. Got me right in and fixed my exhaust promptly. Both guys on staff were nice. Got home and inspected the work performed, and they did a quality repair.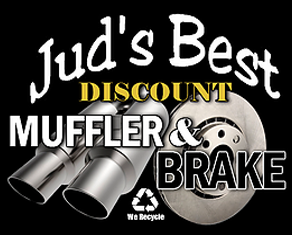 06/10/2022
Very nice guys, fixed my car for me, no problem, thanks guys!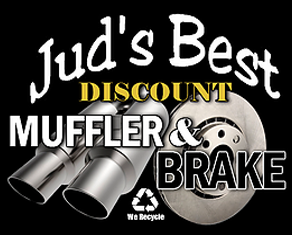 06/07/2022
Fast, friendly and accurate! Honest, did I mention Honest? Yes an Honest shop! I highly recommend all your repair needs be taken car of by these guys. For years I was being taken care of by another shop here in town thinking I could trust them. Boy was I wrong! Thankfully I was able to get my car in to Juds and they fixed me up asap! Thank you Juds for a fast friendly service!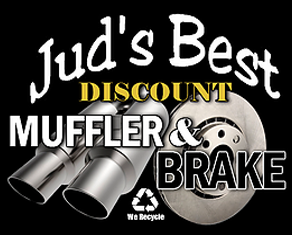 05/27/2022
These guys just worked on my husband's catalytic converter this morning. They were super nice and really helped us out with a wonderful gesture I am spreading the word. They are amazing. I highly recommend them! Thank you guys for your kindness!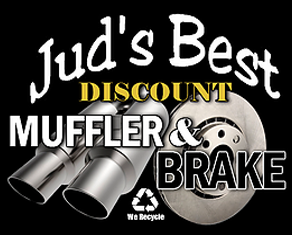 Undercar Services
05/02/2022
I stopped in here today because my Tahoe was rattling and exhaust smelled like gas. They took my truck back right away and had parts on the way immediately. Had it fixed and even hooked me up with a performance muffler that sounds great! These guys are awesome. They earned a repeat customer!!!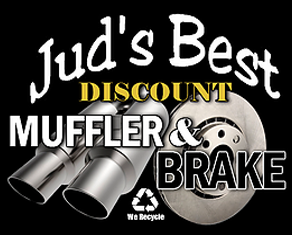 04/12/2022
The owner was very good at getting your car in and out. I wish him all the luck for being so young. There were so many cars there, his business is very busy. The price he is charging is half of what it costs somewhere else. And you can leave your keys the night before. Try this business and save lots of money. Thank You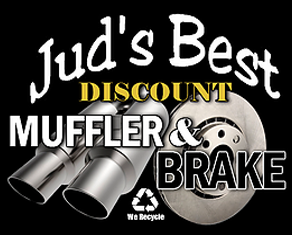 03/31/2022
I live in Medina and I've used Jud's Best for a few years in Brunswick. Now I am so happy they've got a shop in Medina. Most recently I had wheel bearings replaced and along with it, pads and rotors and leaks in the cooling system repaired. All done for considerably less than the competition in town and on the north end of town. The quality of work and service exceeds most garages I've been to. Can't beat that and the price.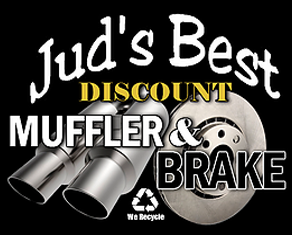 03/30/2022
They were fast, got me in and out in less than 10 minutes. You fixed the problem. Good job!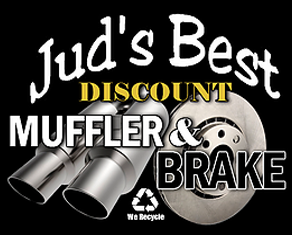 03/11/2022
Very honest, nice and quickly fixed a small issue at NO charge! We will definitely return for any future car repair needs! Thank you, Jud's!!!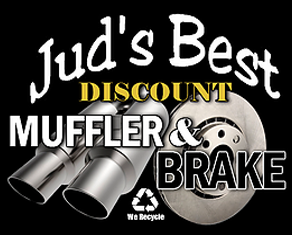 01/19/2022
Fast service, fair price.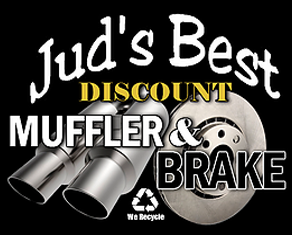 01/09/2022
These guys are the best muffler place in Medina and Brunswick. The price is righteous and the service is quick. I always take my exhaust work to them and have never waited for more than an hour!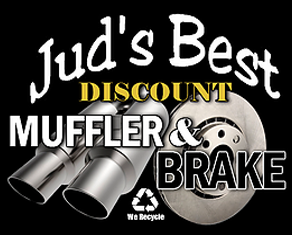 12/28/2021
Jud's repaired a muffler on our Mazda for a much more reasonable rate than another local company quoted. They wanted to replace parts that didn't need to be replaced. Glad we found Jud's.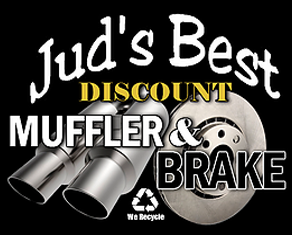 11/16/2021
I've been screwed over by car repair shops before and I can honestly tell you it was the best thing I could have done going here. I will be back for all my automotive needs! Great job guys!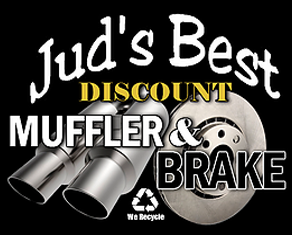 10/14/2021
Honest, dependable work. I have continued to go here over the past couple of years and they are always honest, fair and reliable. Great staff and business.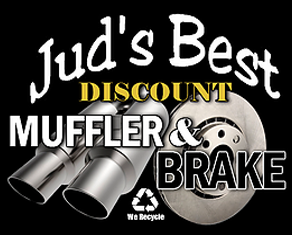 10/07/2021
Friendly and fair. Will use them again.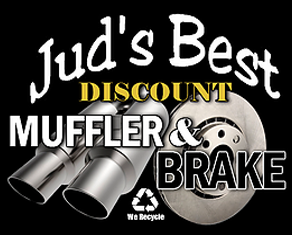 10/05/2021
This place is GREAT ?. Honest fair and very professional. Don't let the look fool you. Best place in Medina if you need car repair. Fix everything from mufflers to motors. HONEST CAR REPAIR !! ?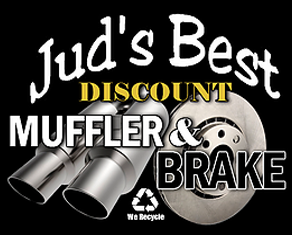 08/20/2021
Needed my muffler replaced, they had it done the same day for a fair price! I would certainly go back again for other car repairs in the future.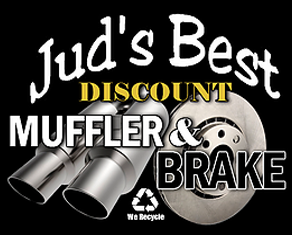 08/17/2021
This place is great! Saved me a bunch of money by offering cost saving suggestions for a complete repair that was done quickly. My car has never run better, greatly appreciate them and will definitely be bringing my vehicles here from now on.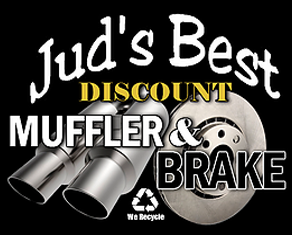 08/05/2021
been going here for some years now, you guys always do good work and straight to the point!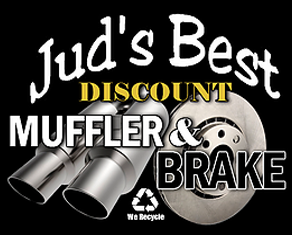 07/18/2021
Jud really goes out the way to make sure that your vehicle is fixed and running like it should.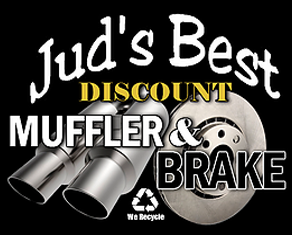 05/27/2021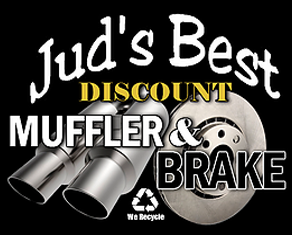 04/12/2021
They have awesome service and an even better price... highly recommended!!!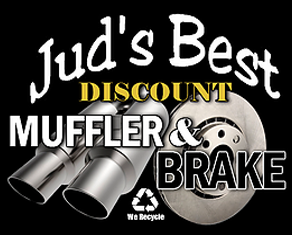 04/08/2021
I needed an entire exhaust system from the header on back. Job was done quickly at a fair price.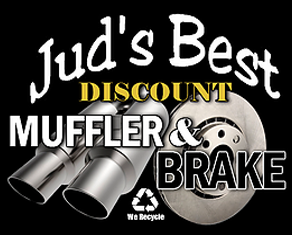 03/29/2021
Very fast service and great pricing. Love this place. Thanks so much!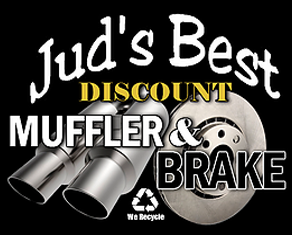 02/24/2021
I needed a couple of muffler hangers. Got there at 5pm, my wife was there to pick me up. They pulled my truck in the back and fixed it in five minutes. Great service, go there!!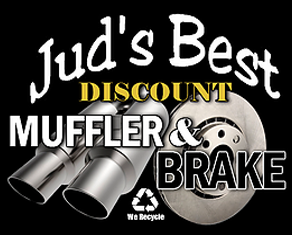 Best of the Best
02/17/2021
I have been taking my car here for well over a year now. I fully trust these guys. I moved an hour away from where I was living and I drive the hour to them to get my work done. I also don't feel taken advantage of because I am a female. No BS prices. they aren't pushy about services either, and if they don't offer a certain service, they always recommend someone trustworthy! highly recommend this place!!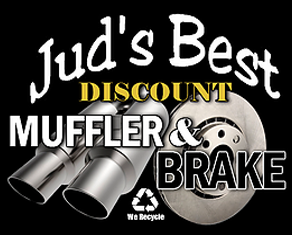 02/01/2021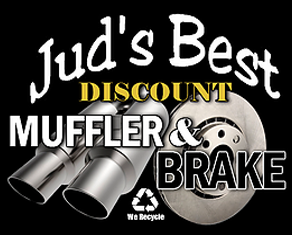 01/15/2021
juds does a fabulous job and prices are very reasonable!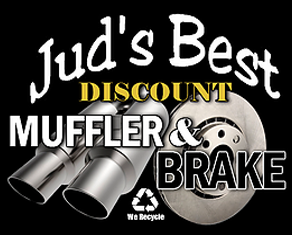 12/27/2020
Great service at a fair price. Satisfied customer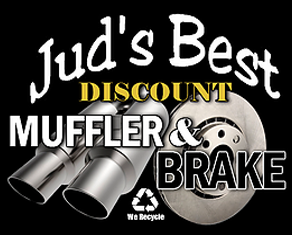 12/06/2020
This place is amazing. I took my 2002 Honda in for a muffler repair, fearing that it would cost more than the car was worth. I told their repairman, Jim, that I was calling for a ride back home, rather than wait for the repair. He said. Why? I'll have it fixed before your ride can get here. True to his word, he had it fixed in 10 minutes and handed me a bill for only $60. I was thrilled. Jim did a great job.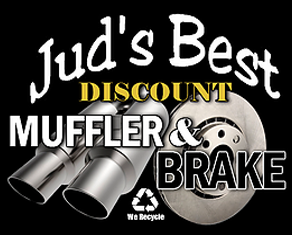 11/08/2020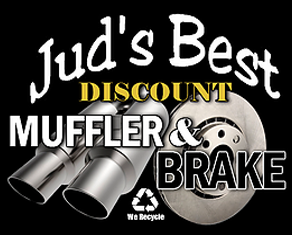 10/23/2020
I have taken my old beloved Ford Escape here many times. They are friendly and honest people. They have saved me a lot of time and money (literally thousands of dollars that other places quoted me for). As a 22 year old girl who has felt intimidated by other car repair businesses, they are a breath of fresh air.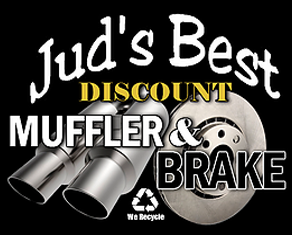 10/17/2020
love this place. they are always extremely helpful, very fairly priced and most importantly always honest. with places like Conrad's etc they always come back with $800+ estimates for all these things wrong with your car, it's nice to have a reliable trustworthy place to have work on your vehicle. have sent many many friends and family there and all have always been as happy with their repairs and experiences as I have been.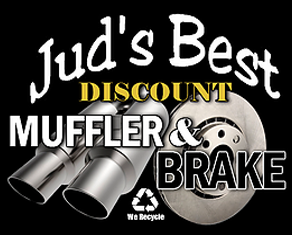 09/29/2020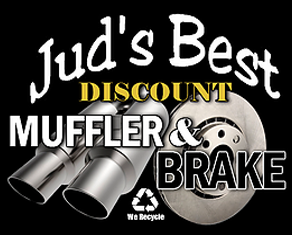 08/10/2020
Had two cars worked on this week by them. Excellent service and reasonable prices. Will deal with them again!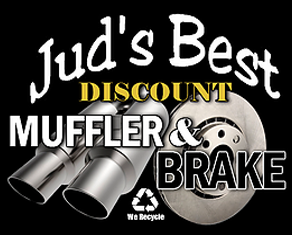 07/14/2020
I?ve been taking my cars here for a while now and I?ll keep doing it I haven?t found a better place than here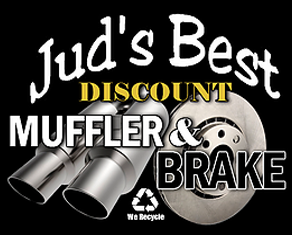 05/13/2019
Professional fast service. Great prices!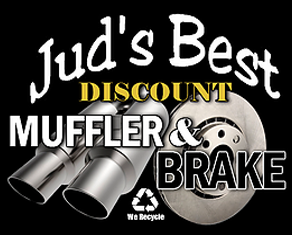 05/13/2019
Can get customers in same day! Great prices!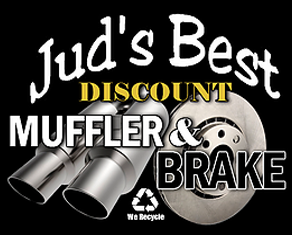 07/22/2019
Best in Ohio, hands down.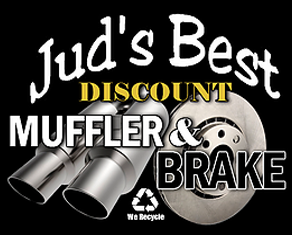 09/18/2019
Great price for what was done, and quick!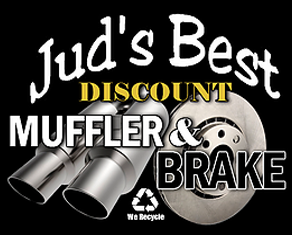 10/30/2019
Fair price and done ahead of schedule. Awesome!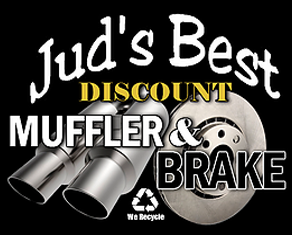 11/04/2019
Jimmy is the best. I wouldn't go anywhere but Jud's!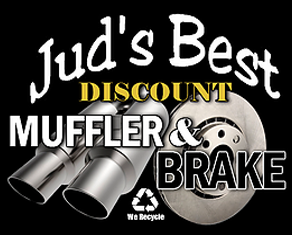 12/22/2019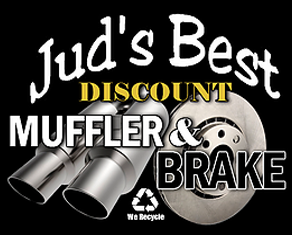 01/11/2020
I recently had purchased some new tires, and had an oil change (at different facilities). My tire pressure warning light and maintenance required light kept coming on even with all my recent purchases. I was frustrated and wanted to know what else I should be doing, so I stopped by this shop because they have an instrument that can "translate" the codes. My vehicle was looked at immediately by a friendly technician as well as the person I think was the manager. It was determined that my tire pressure light was on because a connector to my brake fluid was loose. That was remedied and the light went out. Then the manager came over to help with the tricky combination of buttons that need to be pushed to get rid of the maintenance required light that should have been turned off after my oil change. This was all done in the most pleasant and informative way, and I was not even charged! Needless to say, for any future automotive needs, I will be going here. (Just one note: they are not open on the weekends.)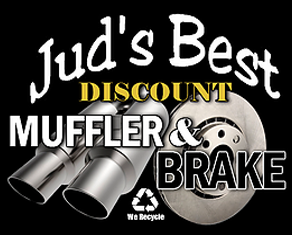 01/27/2020
My husband took his vehicle here for a couple issues he was having and they were outstanding. Would highly recommend.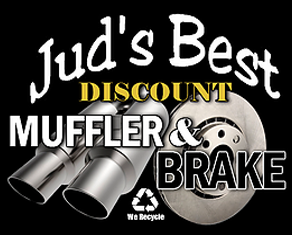 02/12/2020
Friendly and got the job done right and rather quickly.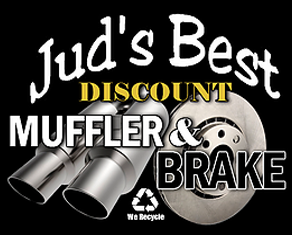 02/15/2020
Jud's is the only place I'd take my truck.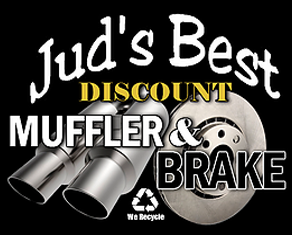 02/21/2020
Great work and great customer service! Cant beat the value.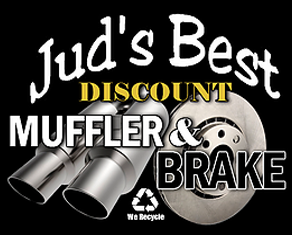 03/09/2020
Brought it in with a broken exhaust, they fixed it in about 15 minutes. Work looks good and it sounds good.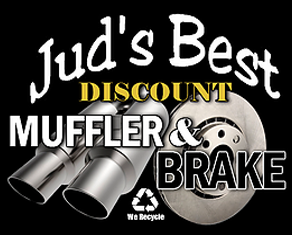 04/22/2020
Jimmy is awesome. I drive there instead of going to the one in Brunswick 5 minutes away from my house because Jimmy always makes sure I get great service!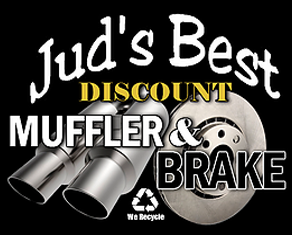 05/08/2020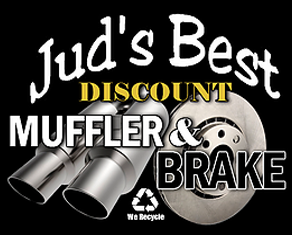 05/09/2020
Juds Best (and Jud) certainly know what they're doing. They put a blower motor in my SUV at a good price and got it back to me in great working order in less than an hour. These guys are the go to place for any of your vehicle needs.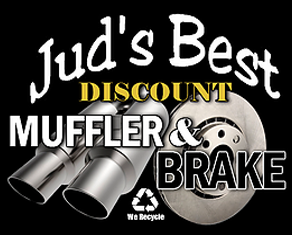 06/04/2020
Went in to have my exhaust repaired. I thought I would need a new exhaust turns out I didn't. I will definitely go back and have work done. They say a good mechanic is hard to find. Well they are at Juds Best Auto.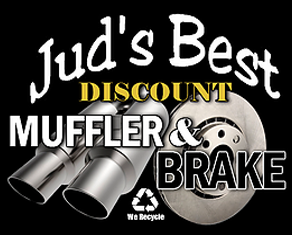 Great Customer Service
03/09/2020
I came here because of the Google Reviews. My car smelled like gas and just dropped in hoping they can just look at it and let me know what the damage was. They were so professional and accommodating! As booked and busy as they were, they squeezed me in and fixed the fuel line. Price was VERY reasonable and I couldn't thank them enough for helping me out. I do recommend that you make an appointment because of how busy they are. Thank you so much Jud's Best!!!!!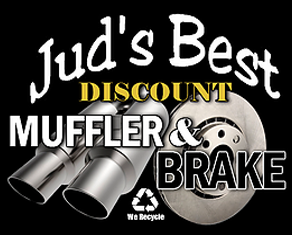 Knowledgeable Mechanics
06/06/2019
Most professional and fast mechanic I've ever used.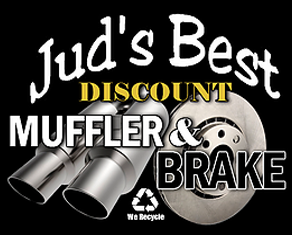 Honest Auto Shop
07/31/2019
Very impressed with the service I received. Went above and beyond for me . Thank you for fulfilling my needs. Honest and trustworthy. Great price on what I needed done to my car.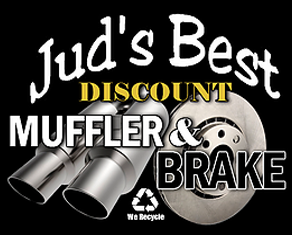 Professional Advice
08/19/2019
Very impressed with the service Jimmy and his guys gave me. They got me in to replace all brakes, rotors, rear calipers and right front inner and outer tie rods. I will definitely be back since I just found out today I need front struts... Hopefully the cost isn't too high. I will also refer all my friends and family. Thank you Juds Medina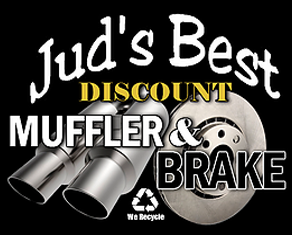 Fast and Courteous
10/25/2019
Did an excellent job with a quick turn around. The guys went the extra mile to make sure it turned out great.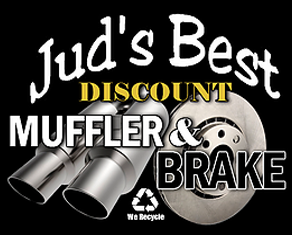 Best Auto Shop
11/20/2019
5 STARS! Great service, very professional, and these gentlemen took the time to explain EVERYTHING they did in a way I would understand. HIGHLY RECOMMEND!!!!!!!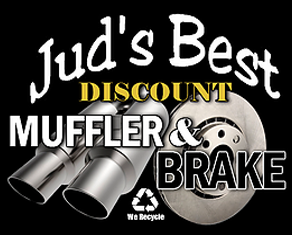 Amazing Service
05/18/2020
I went there today for the first time. Great service and very friendly. They did a great job and by far the best prices around!! Highly recommend.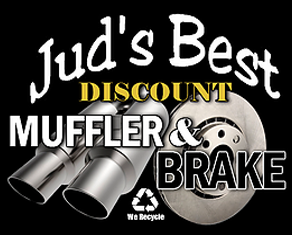 Professional Mechanics
08/07/2019
First time customer at the Medina location today. Arrived kind of late to have exhaust system evaluated on my 99 Sienna van. Got the van in quick, diagnosed problem, fixed it for a reasonable price, back on the road. Staff was friendly & efficient. Didn't feel taken advantage of and will return & recommend to others.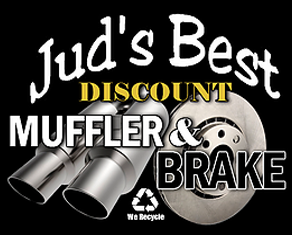 Great Prices
05/11/2020
Juds Best (and Jud) certainly know what they're doing. They put a blower motor in my suv at a good price and got it back to me in great working order in less than an hour. These guys are the go to place for any of your vehicle needs.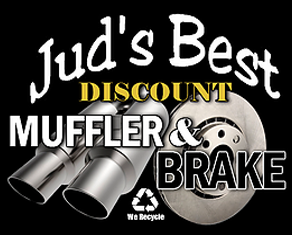 Honest Auto Shop
06/11/2020
Went in to have my exhaust repaired. I thought I would need a new exhaust turns out I didn't. I will definitely go back and have work done. They say a good mechanic is hard to find. Well they are at Jud's Best Auto.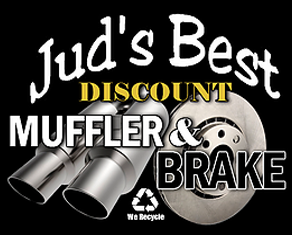 Friendly Staff
02/14/2020
Again as always courteous professional service. The staff and operator superb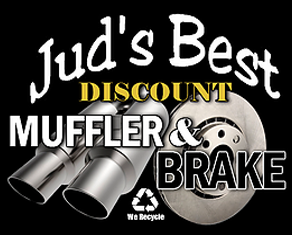 Amazing Service
02/27/2020
A great group of mechanics doing quality work on time. They've done a lot of work on my truck and I recommend them.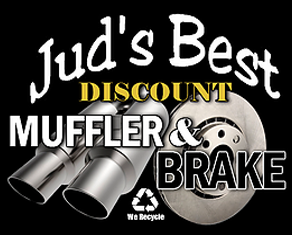 Highly Recommended
03/31/2020
Very fair price. Always good and honest. Rarely do you get higher quality work then what you pay for but seems to be so every time I get work done here. I will never go anywhere else.
Discover More About Reviews and Repair Services At Jud's Best in Brunswick

Auto Repair Near North Olmsted
Signs That Your Car Needs A Mechanic
Miscellaneous Auto Services
Testimonials
Halie Rogers

, 04/21/2023
I absolutely love the service. I've taken my car a few times and always leave pleased with their work and prices
view all reviews